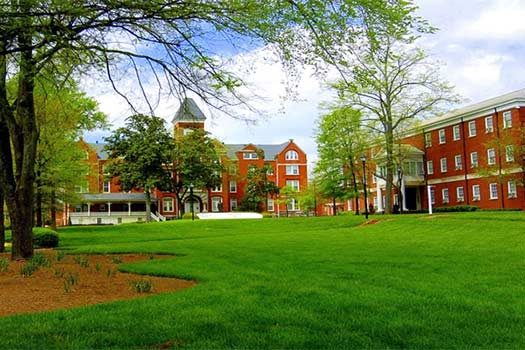 by Rabbi Sholom DovBer Avtzon
Last week I posted how the Rebbe informed Malka of the potential pitfalls of sharing an apartment with a non-Jew of the same gender. This week I am posting how the Rebbe looked at potential pitfalls of even maintaining strong friendships with them.
While Malka gave it to me as one story, I chose to divide it into two sections, as each one has its own significant lesson.
At the same time I want to clarify one point that was commented about; the eruv she constructed under the guidance of Dayan Raskin, was for her backyard and dock. I don't think anyone will question your eruv chatziros in your two family house or apartment building, or the eruv you make for your driveway or yard. So why question her ability to follow the guidance? Besides the fact she is quite learned.
Bezras Hashem I will clarify much of the misunderstandings next week.
I will now continue with her correspondence.
I can add another point to that encounter with the Rebbe [which happened in the early 70's]:
The Rebbe was strongly against me developing ANY friendship with non-Jews. He pointed out how far Chazal went to discourage friendships between Jews and non-Jews, even of same gender, by forbidding their wine and other prohibitions (maybe he specified: cooking, bread, oil, cheese – but I don't remember).
I told him that I am surrounded only by non-Jews – there were no Jews at all where I lived, so that would confine me to a lonely solitary life.
He looked me in the eye and said, a friendship between you and a Gentile girl can lead to a Jewish girl being involved with and giving honor and praise to Avoda Zara!
When he said this, I was shocked and started to tremble.
This was in January.  I confessed to him of what happened just a few weeks earlier.  I had a non-Jewish friend that invited me to her house just a few weeks earlier, on December 25 to join her family for coffee/tea. It was their family x-mass gathering.
I attended, had coffee and tea while they sang many songs around a x-mass tree and fireplace.
It was a beautiful gathering, but the whole time I was there, I felt uncomfortable. I was sweating and felt as if my body was burning in a fire.  Something was very wrong. After the gathering ended, I went home to sleep and I experienced terrible nightmares – something that I never had before (this was unusual and frightening because I always sleep very peacefully).
I told the Rebbe of my attendance at this "innocent" family gathering of my non-Jewish girlfriend, that it was a non-religious "kosher" gathering.
The Rebbe was very upset and said that the songs/hymns give honor and praise to Avoda Zara and the entire gathering is connected to Avoda Zara.
He was so upset that I started to tear, and tears were rolling down my cheeks.
The Rebbe immediately changed his tone and even smiled a bit and told me not to be sad or upset. He said it was an innocent mistake that came from not being aware of the pitfalls that surround us, which Chazal were very aware of these dangers.
He suggested that I learn over the next few weeks from a Chabad sefer called Derech Mitzvosecha, a section called Mitzvas HaEmunas Elokus (first 4 chapters from 12 chapters) and also Mitzvas Achdus Hashem.  That teshuva makes a person on a higher level and now that I am aware, to be extra careful from friendships and social interactions (that go beyond normal business interactions) with Gentiles of any gender.
Point is, not only are Gentile roommates forbidden for a Jew, but even to have friendships with Gentiles is something that Chazal were adamantly against and took steps to prevent such socializing. That is "havdalah", separation bein Yisroel lo'Amim.
Rabbi Avtzon is a veteran mechanech and author of numerous books on the Rebbeim and their chassidim. He is available to farbreng or talk in your community and can be contacted at avtzonbooks@gmail.com