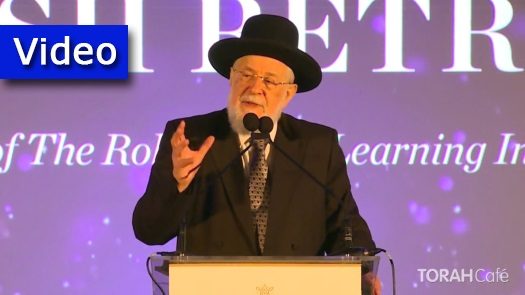 Rabbi Israel Meir Lau, one of the youngest survivors of Buchenwald, was just eight years old when he was liberated in 1945. Descended from a 1,000-year unbroken chain of rabbis, he grew up to become Chief Rabbi of Israel, and like many of the great rabbis, Rabbi Lau is a master storyteller.
Out of the Depths is his harrowing, miraculous, and inspiring account of life in one of the Nazis' deadliest concentration camps, and how he managed to survive against all possible odds. Rabbi Lau also chronicles his life after the war.
This Torah Cafe video is part of a new weekly video series, featuring moments from JLI's annual National Jewish Retreat.
This keynote address took place at the 12th annual National Jewish Retreat. For more information and to register for the next retreat, visit: Jretreat.com.