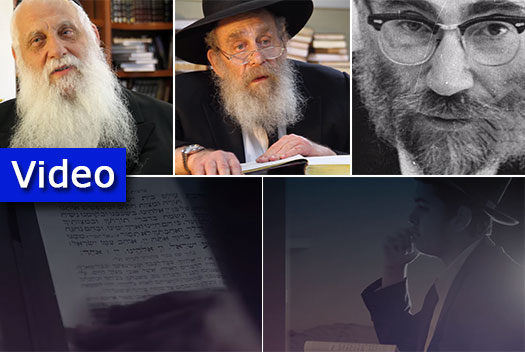 by CrownHeights.info Staff
A video titled "With Goodness I Shall Sleep," created as part of a Mivtza for a Yeshivas Kayitz Program expounding on the importance of Krias Shema, is fast becoming popular after making rounds on social media.
The video opens with Rabbi Ezra Schochet, the Rosh Yeshiva of Yeshivas Ohr Elchonon Chabad, explaining the process of one's going to sleep, how the soul goes up to heaven in order to be purified before returning in the morning.
Rabbi Alter Tenenbaum relates a story about Rabbi Berel Levy, founder of OK Kosher, who was the roommate of his father Rabbi Yosef Tenebaum. Rabbi Levy would pretend to be asleep while Rabbi Tenenbaum would spend hours reciting Krias Shema, and said that there was a lot to hear and see.
A powerful message resonates from the video, which has since been viewed over 1,300 times.
The video, produced by Avi Winner Productions, was created as part of a summer-long Mivtza at Yeshivas Kayitz Los Angeles – a summer program for Mesivta-aged students run by Yeshivas Ohr Elchonon Chabad.