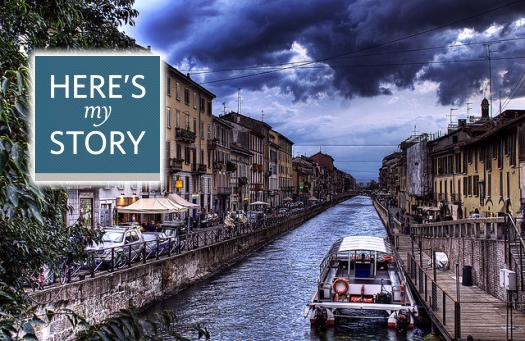 Milan, Italy
Here's My Story: A Present for Your Wife
As far I'm concerned the Jewish women's liberation movement was started by the Rebbe.
When I was a young woman growing up in Williamsburg, what was there for girls? If any Rebbe held a chassidic gathering, women couldn't go. Women were excluded, and this was true across the board – whether it was Satmar or Klausenberger or whatever.
The involvement of girls and women was pioneered by Lubavitch on the Rebbe's direction. You never saw it anywhere else. In fact, most people couldn't even understand what he was trying to do.
Who encouraged the women like the Rebbe did? Who talked about the women like the Rebbe did, and explained this issue to all the chasidim?
The Lubavitch women were liberated long before our sisters out there were, and we didn't even have to fight for it. The Rebbe fought for us and put us on a pedestal, and we didn't have to ask for the pedestal.
The Rebbe, obviously, anticipated the challenges that modern Jewish women were going to face. He saw that if he wasn't going to get the women involved in Judaism, the women would get involved in other things.
When the Rebbe sent out his emissaries, his shluchim, he didn't send a husband and a wife – he sent out a couple, and he gave them both a task to do.
My husband and I were sent to Milan, Italy in 1958, when there was nothing here. And my husband was always anxious to return to New York to consult the Rebbe.
I remember when my husband finally got permission to go to New York. We sent a telegram – everything back then was telegrams – and we got an answer from the Rebbe's secretary. The Rebbe had said, "If your wife is completely in accord with this, and if you're sure that he has a visa to go back, then he can come to New York for Chof Av." The 20th of Av was the anniversary of the passing of the Rebbe's father.
So my husband went to New York. I stayed behind that time.
When he arrived he had an audience with the Rebbe, and the Rebbe made of him a very interesting – or should I say "strange" – request. He asked my husband to please describe in writing the relationship between us.