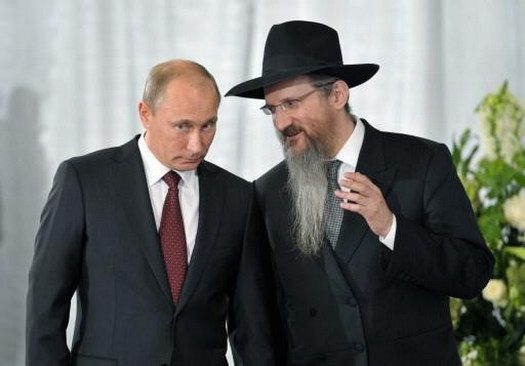 by Baila Olidort – Lubavitch.com
In an urgent letter to Sweden's government officials, Russia's Chief Rabbi Berel Lazar expressed "grave concern" for the wellbeing of Sweden's Chabad emissaries, Rabbi Alexander and Leah Namdar, and their family.
Lazar wrote the letter to Sweden's ambassador to Russia after learning that the Namdars, who have raised their family of 11 in Gothenburg, were fined €73,000 as a penalty for homeschooling their children. The Namdars have been serving Gothenburg's Jewish community for the past 27 years.
"Sweden has until recently been known as a liberal, democratic society that respects individuality and freedom of religion," Lazar wrote. He pointed to Sweden's law that permits homeschooling in special circumstances. "It is alarming therefore that the appeals court has not considered their religious concerns and the security aspect at all." He cited an attack on a local synagogue by young Muslims last December.
The latest development in a saga that has been unfolding over years, the Namdars have been relentlessly pursued by the local government over the Jewish education they've provided their children. For both religious reasons and security concerns they have chosen to homeschool their children. Namdar would not rule out anti-Semitism, telling lubavitch.com that "this preposterous fine has shown Sweden to be a very inhospitable place."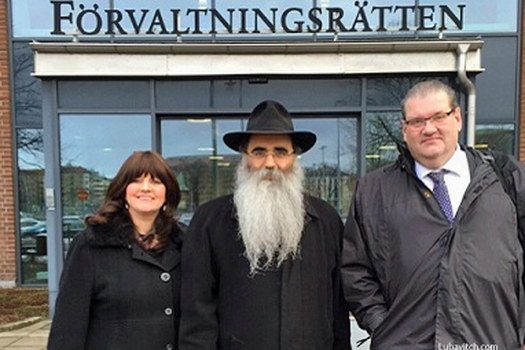 As long as there are Jews in Gothenburg who depend on their services, they plan to stay put, committed to their life calling as Chabad emissaries. Their children speak four languages and enjoy the benefits of an excellent education. "We are passionate about education, and our children have the benefit of a full program of standard studies, in addition to a rich Jewish education. This is not available to them in the city's schools, where they would be at a real risk in an environment that is hostile to Jewish people, particularly those who are readily identifiable."
The Namdars have lost their case in the lower and middle courts where they sought to have the hefty fine, the equivalent of a $84,000.00, rescinded. They are now awaiting a decision from the Supreme Court. What hangs in the balance, says Leah, is "whether Sweden will allow religious freedom and ensure the protection of its citizens."
At Chabad-Lubavitch International Headquarters in New York, Rabbi Yehuda Krinsky said, "We take this matter very seriously. We are reviewing our options."