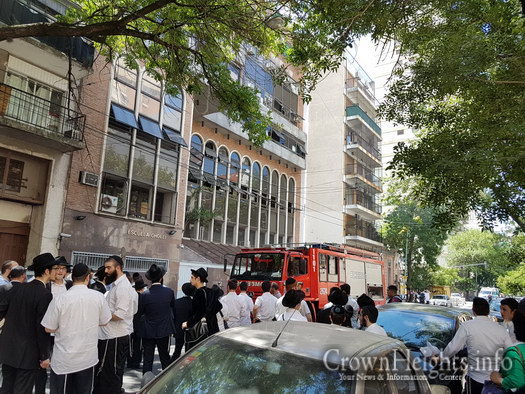 The Headquarters of Chabad of Buenos Aires was evacuated after a fire broke out on the buildings top floor. The building houses the Oholei Chinuch Chabad and Oholei Menachem School, as well as a Chabad house and offices.
The fire broke out on the top floor of the building a short while ago and the building quickly filled with smoke, forcing the evacuation of hundreds of people.
The building, which is the headquarters of the Chabad movement in Buenos Aires, Argentina, houses offices, a synagogue, as well as a school for elementary and graduate grades.
Sources said that the fire was confined to the upper floor and roof of the building and was quickly extinguished, and there were no reported injuries.