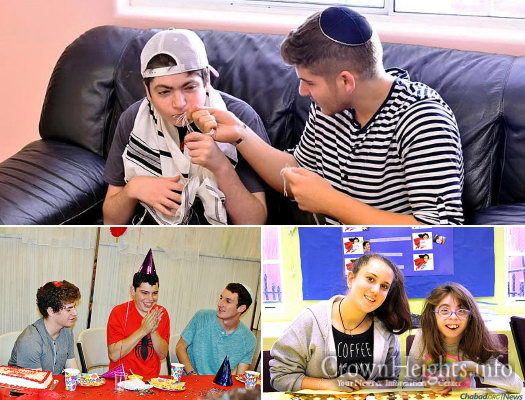 Friendship Circle of L.A. Earns $250,000 Grant
From Chabad.org:
Friendship Circle of Los Angeles, a Chabad-Lubavitch-affiliated organization that provides support to more than 300 Jewish children and adults with developmental disabilities and special needs each year, as well as their families, has been awarded a $250,000 grant by The Jewish Community Foundation of Los Angeles.
"The Foundation's confidence and support of Friendship Circle of Los Angeles will support and streamline our organization to better assist children with special needs, their families and volunteers who depend on our vital services," says Chabad emissary and executive director Rabbi Michy Rav-Noy. "We are grateful and look forward to enhancing internal operations to the benefit of the community we serve."
Marvin I. Schotland, Foundation president and chief executive officer, says "we are proud of [our] unique and pivotal role in funding and sustaining social innovation, as well as in nurturing a strong, interconnected Jewish Los Angeles. These grants will provide capacity-building support for nonprofits of exceptional potential and demonstrated success to grow to the next level."
The grant is part of a pilot program launched this month to support the Los Angeles Jewish community. Friendship Circle is one of four local Jewish nonprofits awarded inaugural Next Stage Grants and customized coaching services totaling more than $1 million.