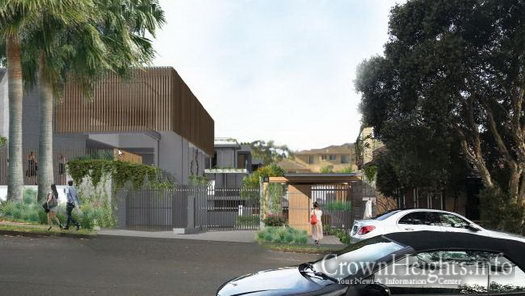 An artist's impression of the planned Chabad synagogue in Bondi.
From the Daily Mail:
A Sydney council which blocked the building of a Chabad synagogue it deemed a 'terror threat' is reportedly set to backflip on its decision in the wake of widespread outrage.
Waverley Council last week blocked an application for the new synagogue by Rabbi Yoram Ulman at Bondi, in Sydney's east, claiming the building of worship could be targetted by terrorists.
The council's decision was slammed in the days following, with widespread anger on social media and a major rally planned by conservative Jewish activist Avi Yemini.
But Waverley Council seemingly bowed to the growing weight of public pressure on Wednesday, with Mr Yemini claiming the municipality has reached an agreement that will see the synagogue built as originally planned.
A spokeswoman for Waverley Council said an understanding had been reached with the two parties and that it was 'likely' the synagogue would be built.