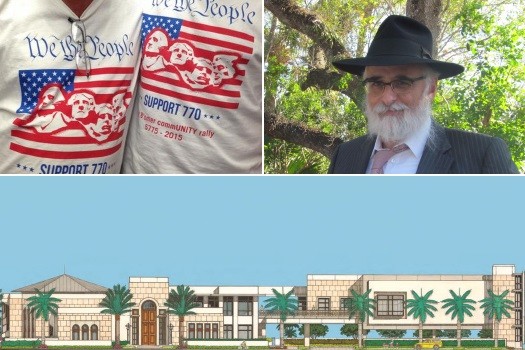 Controversial Chabad Center's Future Uncetrain After Donor's Passing
Chabad of East Boca Raton, Florida, which has spent years fighting multiple Federal lawsuits brought by neighbors in an effort to build its city-approved Synagogue and Jewish Center, now faces another daunting hurdle: the passing of the donor who owned the plot of land the center was to be built upon, before the property was transferred to Chabad's possession.
from the Daily Business Review:
A Jewish congregation that caused a neighborhood ruckus when it obtained permission from Boca Raton to build a synagogue and Israel museum fears it may not get the land it claims it was promised for its new home.
In a complaint filed in Palm Beach Circuit Court, the Chabad of East Boca Raton said Irving Litwak, a devoted congregant, planned to donate 0.84 of an acre at 770 E. Palmetto Park Road, east of the Intracoastal Waterway. Litwak set up the TJCV Land Trust, which acquired the property in 2009 for $2.7 million.
He died Nov. 25 without the parcel transferring to the Chabad, and the co-trustees of Litwak's trust now control the property. Litwak's son, Harris Litwak, described in the lawsuit as an agent of the trust, has emailed city officials to see if Boca Raton would like to lease the land as a parking lot.
Click here to continue reading at the Daily Business Review.