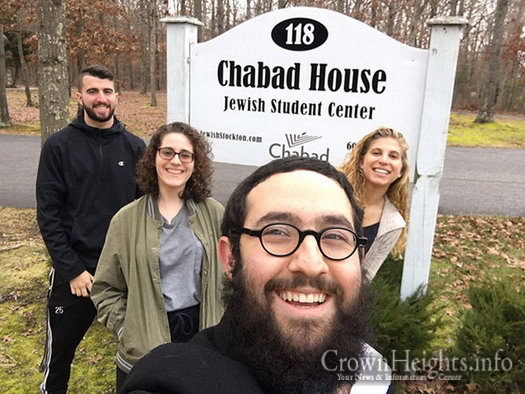 from NJ.com:
After operating out of a temporary space since September, Chabad at Stockton University in New Jersey has found a permanent home.
Co-directors of the religious and social hub, Rabbi Meir and Shaina Rapoport, closed on the more than 7,000-square-foot building earlier this week, which sits on 2.7 acres, and is located at 118 E Jimmie Leeds Road. The new center features a dining hall for Shabbat and holiday meals, a student lounge, a game room, a kosher kitchen, as well as a beautiful library, cozy chapel, and student parking.
Rabbi Meir, who grew up in Atlantic City, where his parents are founders and directors of Chabad Lubavitch of Atlantic and Cape May County, established Chabad at Stockton University with his wife Shaina and his son Mendel in September of last year. The couple began hosting an array of religious and social events, quickly outgrowing their small rental space. Just a few weeks after beginning their real estate search, the Rapoport's found a house that perfectly suited the center's needs.
Click here to continue reading at NJ.com.