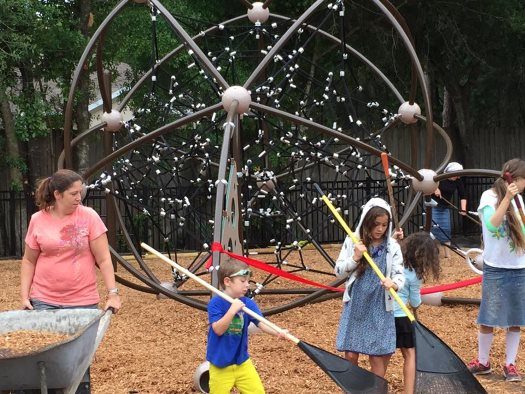 Chabad Hebrew Academy students help spread the mulch for the new playground.
From The Pinellas County Jewish Press:
Kids can learn a lot on a playground. They learn about cooperation, sportsmanship, leadership, independence and to try new things.
Conveying that message in a video, as well as a concerted voting campaign, helped Chabad of Tampa Bay win a national contest to receive a $20,000 grant for a new playground.
The grant went toward a unique outdoor play gym with a geodesic dome design that Chabad of Tampa Bay installed this summer.
"Playgrounds are important because they are like the United Nations for children; they negotiate and celebrate milestones [on the playground]," said a Hebrew Academy teacher in a video Chabad of Tampa Bay submitted in the contest.
Click here to continue reading at The Pinellas County Jewish Press.