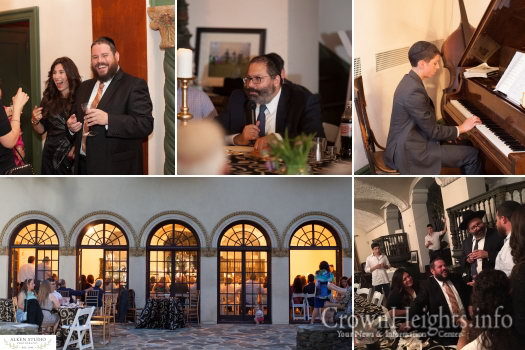 Orange County, New York, Shliach Rabbi Pesach Burston was treated to a community farbrengen with world-famous author and lecturer Rabbi Y.Y. Jacobson as a gift from his wife, Chana, in honor of his 40th birthday.
The farbrengen was held at the Rushmore Estate Ballroom in Highland Mills, which is home to Dr. Seth Pulver, a dear friend of the Burstons.
Attended by members of the local community as well as some friends and family and a few local dignitaries, the inspirational farbrengen led by Rabbi Jacobson was accompanied with niggunim played on piano by members of the Burston family.
Among the many thoughtful details Mrs. Burston planned as decor for the room were photos of her husband with the Rebbe, as well as a Mitzvah Tree – giving participants the opportunity to take upon themselves a mitzvah in honor of the rabbi's birthday.