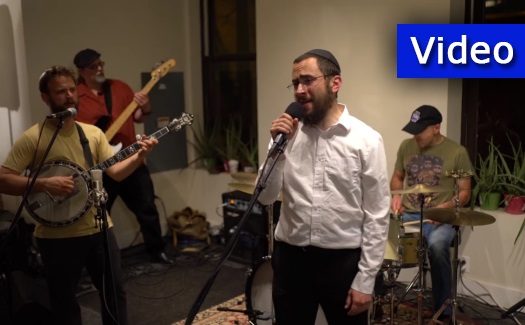 Rabbi Daniel Grodnitzky, a Philadelphia Chabad Shliach, teamed up with several of his congregants and friends to form a new 'Jewish-American roots blues band,' named Shoresh, which is making its debut this Lag Ba'omer.
Fusing Chassidic concepts with early blues, folk, and bluegrass music from the 1920s and 30s, Rabbi Grodnitzky weaves together melodies that speak to the yearning of the soul for geulah and lyrics that describe the imminent arrival of moshiach.
With the launching of their internet presence, the release of their first two songs and their debut performance at a Lag B'Omer festival in Philadelphia, Shoresh is excited to make a big splash in the Jewish music world.
Check out their videos below of the songs "Gotta Letter from my Rebbe" and "Shofar Blow," and like their Facebook page to follow the band as they share more of their original music and schedule concerts in the near future: www.facebook.com/ShoreshMusic.