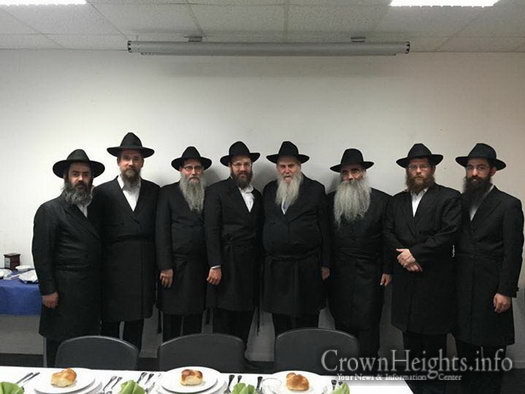 Scandinavia's Shluchim Gather for Regional Kinus
Shluchim from the Scandinavian countries gathered this weekend in Stockholm, Sweden, for a regional Kinus, which has become a tradition over the last three years. The guest of honor at the kinus was Rabbi Moshe Kotlarsky, the vice chairman of Merkos L'inyonei Chinuch.
Attending the Kinus (and standing in the above photo right to left) was: Rabbi Shneur Kesselman of Malmö, Sweden; Rabbi Yitzi Loewenthal of Copenhagen, Denmark; Rabbi Alexander Namdar of Gothenburg, Sweden; Rabbi Moshe Kotlarksy; Rabbi Benyamin Wolf of Helsinki, Finland; Rabbi Mendel Kotlarsky; Rabbi Shaul Wilhelm of Oslo, Norway; and Rabbi Chaim Greisman of Stockholm, Sweden.