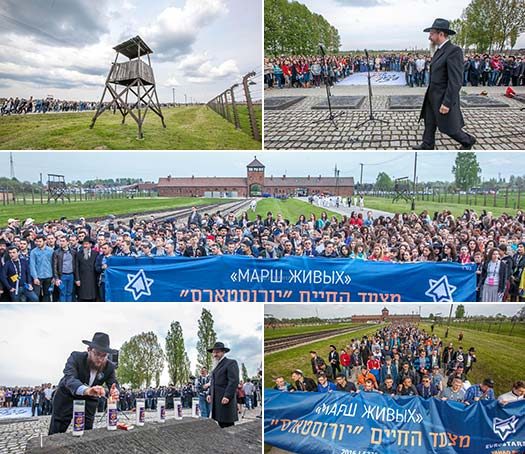 Yesterday, Tuesday, some 800 Jewish students from Russia, along with 40 Shluchim, took part in the opening of this year's March of the Living in the Auschwitz concentration camp.
The annual event commemorates the victims of the Nazis and their collaborators during World War II, coinciding with Yom Hashoah – Holocaust Remembrance Day.
The March was followed by a moving memorial ceremony at the adjacent Birkenau concentration camp.