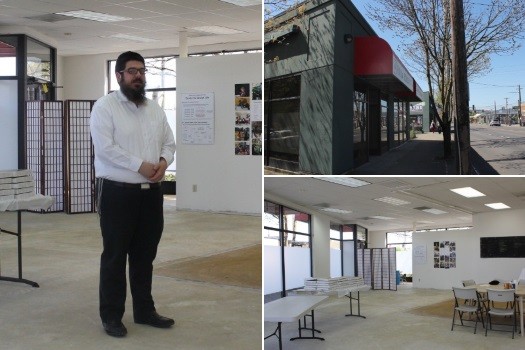 The west hills of Portland have been a hub for Jewish goings-on for decades. From synagogues to schools to kosher delis, the west side is the place to find Jewish resources in Portland — leaving east side Jews without many accessible services. But come mid-May, Northeast Portland Jews will have a community center to call their own.
The Center for Jewish Life, located at 2858 N.E. Sandy Blvd., is undergoing mild renovations in preparation for its public debut next month. The center, which used to be an insurance office, is getting new carpet and furniture.
Behind the project are Rabbi Chaim Wilhelm and his wife, Mushka, who moved to Northeast Portland in 2012 to connect and serve Jews in that part of town. They oversee Hebrew school and organize festivities around each holiday.
So far, they've hosted gatherings in their home or rented space from a yoga studio, children's theater or other venues.
"It's about building community," the rabbi said. "There are so many transplants."