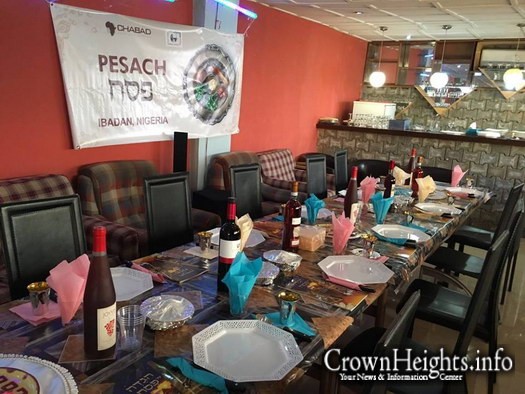 Jews in Nigeria Celebrate a Special Passover
A unique partnership between Chabad in Nigeria and an Israeli-owned security company enabled six large public Seders to take place in Africa's largest country for the first time in history.
From Arutz Sheva:
The Jewish community in Nigeria celebrated a very special Passover this year.
Thanks to a unique collaboration between the local Chabad and the EMI SYSTEMS LTD, Nigerian Security Company owned by Israeli businessman Eyal Mesika, a kosher Passover seder was held for the first time in six major cities across the African nation, led by American rabbis who were especially flown in.
Over the course of the holiday, the rabbis are devoting their time to community activities with children of the Jewish community, teaching them about baking matzah and more.
There are around 1,200 Jews living scattered across Nigeria, and on Passover eve another 280 Israelis were in the country working away from their families.