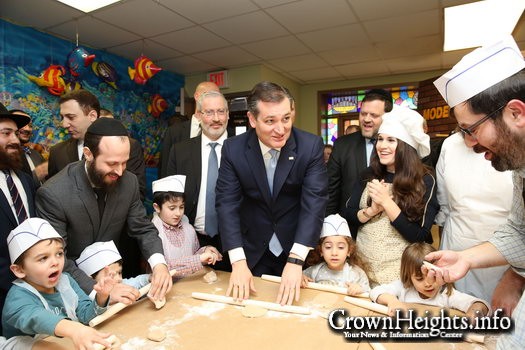 Republican presidential candidate Senator Ted Cruz visited a model Matzah in Brighton Beach, Brooklyn Thursday afternoon while on the campaign trail in New York. He was greeted by Rabbi Moshe Winner of the Chabad Neshama Center and together with a group of children they baked Mazah and spoke about Passover.
Article being updated
As the senator was leaving Rabbi Winner handed him a box of Shmura Matzah along with a copy of book "Rebbe" by Joseph Telushkin.