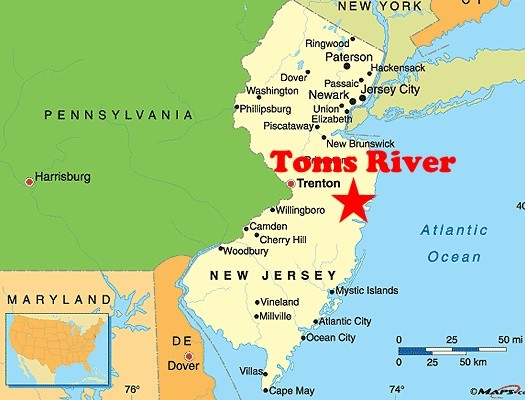 Rabbi Moshe Gourarie, head of Chabad of Toms River, a town adjacent to Lakewood, New Jersey, has sued the town and its planning board alleging anti-Semitism and discrimination over the rejection of its application to build a new Chabad Center.
From the Asbury Park Press:
A federal civil rights lawsuit charges that "anti-Semitic hostility" and local opposition to the township's ultra-Orthodox Jewish population are the reasons why the Chabad Jewish Center has been told it needs a variance to operate as a house of worship.
The Chabad Jewish Center and Rabbi Moshe Gourarie filed the lawsuit against the township and the Board of Adjustment, claiming the Chabad has become the target of community opposition to the ultra-Orthodox Jewish population in Toms River.
The lawsuit, filed in U.S. District Court, challenges the township's zoning laws and the board's decision that the rabbi needs a variance to continue to operate a house of worship out of his Church Road home. A hearing on the variance is scheduled for next month.