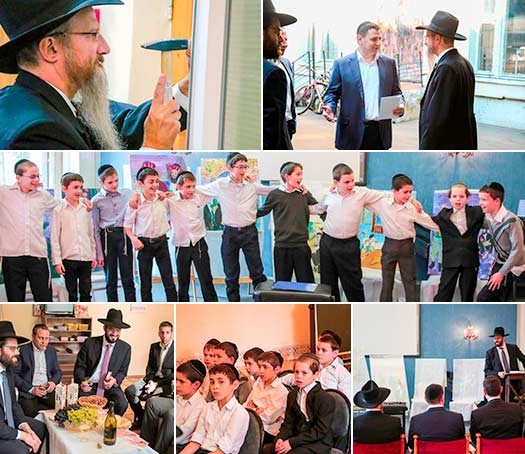 Talmud Torah "Raishis Chochma", which has been operating in the Russian capital for a number of years, recently moved into a brand new and much larger building in the center of the city.
In a dedication event, a Mezuzah was installed on the new building by Rabbi Berel Lazar, chief Rabbi of Russia, who helped secure the new premises for the school thanks to philanthropist Mr. Vadim Tzudkman.
Taking part in the event was Rabbi Shimon Levin and Rabbi Betzalel Mandel, member of the educational board of the Yeshiva which is run by the 'Miro' community and Rabbi Yitzchok Kosovsky who is a member of the school administration.
The excited students added to the event with repeating Mishnayos that they learned by heart, repeating Divrei Torah and singing.