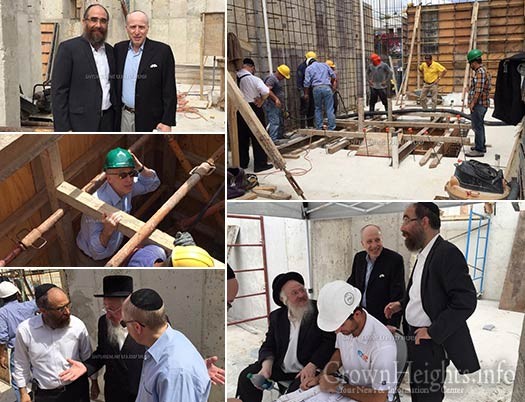 Photos by Shturem.net
Just over a year ago Chabad of Puerto Rico laid the cornerstone for an ambitious new project, a new Jewish Center which will encompass many new 'firsts' for the Island, including a Mikvah. A number of experts have come to inspect the construction.
The project began in December 2013 when the community got together and laid the cornerstone for the new project, which include a new synagogue, school and mikvah to serve the island residents and tourists.
Yesterday, Wednesday, a number of experts in the field of mikvaos visited the construction site to inspect the progress of the mikvahs construction.
Chabad of Puerto Rico is directed by Rabbi Mendel and Rochi Zarchi.