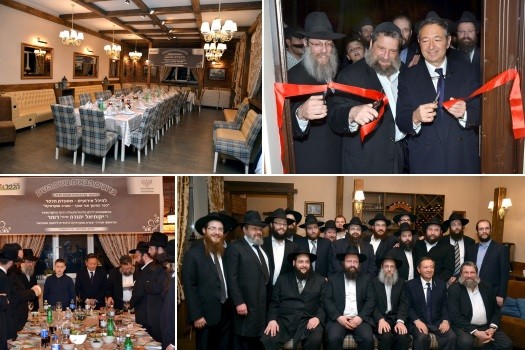 New Event Hall Dedicated in Ukraine Campus
A brand new state-of-the-art event hall was dedicated Sunday in the Or Avner educational campus, located on the outskirts of Zhitomir in western Ukraine.
The dedication ceremony was attended by noted philanthropist George Rohr, who was honored with affixing the Mezuzah.
The Or Avner educational campus boasts a Jewish school, an orphanage, men's and women's Mikvahs, a synagogue, a soup kitchen and a Yeshiva.
Chabad of western Ukraine, based in Zhitomir, is directed by Rabbi Shlomo Wilhelm.