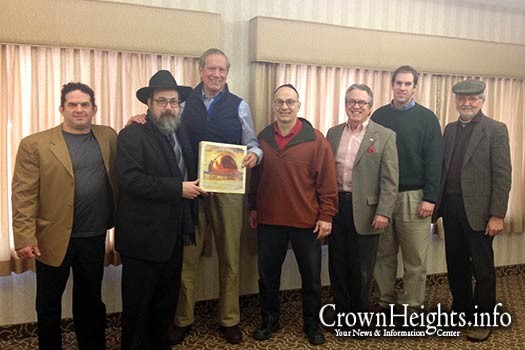 Three term New York State Governor George Pataki received a box of Shmurah Matzah from Rabbi Levi Krinsky, Shliach to the State of New Hampshire.
The former governor told a delegation of Jews in Manchester, NH that as governor he always looked forward to receiving a box of matzah from Chabad before Passover. He also mentioned that he will always cherish the dollar bill he received from The Rebbe whom he held in the highest regard.
Governor Pataki was in New Hampshire this week as he strongly considers a bid to run as a republican nominee for President of the United States.