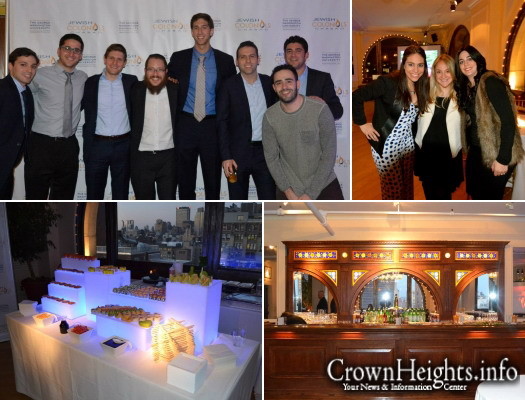 Over 60 alumni joined Rabbi Yudi and Rivky Steiner for a 'night of memories' in support of Chabad of George Washington University, which is located in Washington, D.C.
The event was held Wednesday evening at the Manhattan Penthouse in New York City.
The event was organized by the newly-formed GWU Chabad Alumni Association, with the dinner being the group's kickoff event.
While enjoying refreshments and cocktails, the former students showed support for Chabad of GWU, and reconnected with the Rabbi, Rebbetzin and fellow alumni.