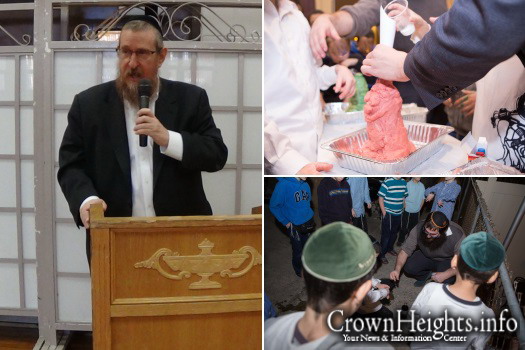 Special Program at Kinus for Shluchim Raising Children with Special Needs
Shluchim come together at the Kinus every year to celebrate and sympathize, to share in each other's experiences as brothers in arms. Soldiers in the same Army. Rabbis from Argentina to Alaska can appreciate the common thread that ties them together, their dedication to a life of Shlichus, reaching out to every and any Jew.
The Shluchim serviced by Yaldei Shluchei HaRebbe have one more common thread that binds them, their children. The 163 families serviced by Yaldei all share the same experience of raising a child with special needs while on Shlichus.
There are special sessions at the kinus for all different areas of Shlichus. From campus Shluchim to fundraisers, every need is being met. Thanks to Yaldei, a division of Merkos 302, there is something special for these Shluchim too. Over the course of the Kinus, Yaldei hosted two special events for brothers and fathers of children with special needs.
Thursday night, the brothers of SibClix, Yaldei's sibling support program, came together for a fun and explosive event at the Mayan Center. Led by SibClix Leader Yossi Smoller, the boys played mad scientist and experimented with different chemical reactions, volcanoes and explosions. The boys bonded over pizza and a delicious waffle bar.
A Sunday morning breakfast brought together Shluchim who are the fathers of children with special needs. There were Yaldei veterans and some new faces in the crowd. The fathers were entertained by a fun game and heard from Rabbi Sholom Adler, Shliach to Pinellas County FL, about the trials and triumphs of raising children with special needs as part of Shlichus. Rabbi Adler shared insight and pertinent tips and suggestions with the fathers. The weekend was inspiring and rejuvenating for all the Shluchim present.
Yaldei continues to service Shluchim worldwide raising children with special needs through a myriad of support programs and opportunities.