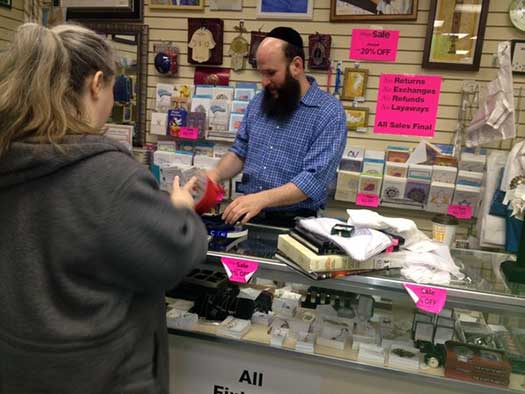 After 36 years in operation and the last 9 under the ownership of Chabad of Chesterfield, The Source Unlimited will close its doors in Creve Coeur in a strip mall located at the corner of Graeser Road and Olive Boulevard.
The shop is the last remaining free-standing place where people can find all manner of items related to the Jewish faith. Many if not all temples and congregations operate their own gift shops.
Rabbi Avi Rubenfeld, who has managed the shop in addition to his duties at Chabad of Chesterfield, took pride in the fact that the store rebounded with new ownership when Chabad of Chesterfield came in, but also in the fact that the store served as more than just a place where people could come to buy items.
"It was really one of the Chabad centers and people would come in often all the time for you know, spiritual guidance and inspiration, question and answers and a little bit of guidance," he said.
But the economic downturn impact on business was too great for Chabad of Chesterfield to continue to support any longer. The decision to close comes at a poignant time on the Jewish calendar. The time betwen Passover and Shavuot, known as Sefirah, a time Rabbi Rubenfeld said is for introspection. He hoped that the community would look at the closure as a sign to rally around local institutions that are left, and to "buy local".
A clearance sale started last week and will run until the end of the month, unless the inventory moves at a faster pace.