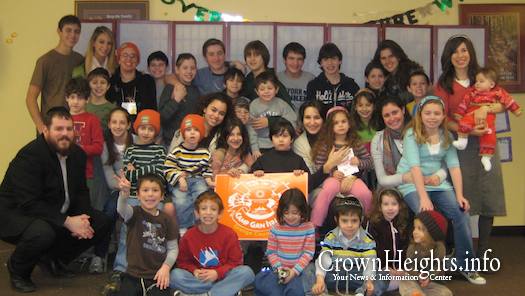 The campers of Chabad's Winter Camp Gan Israel are pictured together with Camp directors Rabbi Pesach (left ) and Chana (far right) Burston.
GOSHEN, NY [CHI] — Chabad's Winter Camp, Camp Gan Israel, recently completed its fourth successful year with over fifty campers ages 5-12 attending from throughout the county. "It's an innovative idea," says camp director, Chana Burston, who co-directs Chabad of Orange County with her husband, Rabbi Pesach. "Kids are home and many parents are working. In this economy it's harder to travel – Chabad's Winter Camp offers a week of creative fun and Jewish education during the winter school break.

"Camp had a great twist this year," says Dassie Levilov, Chabad Youth Director and camp program coordinator. "The days of camp coincided with Chanukah, so we used holiday themes to make each day special and exciting." With trips to The Castle Fun Center and Frozen Ropes, as well as ice-skating and snow tubing, each day of Winter camp was memorable and unique. Campers made latkes and enjoyed an interactive and educational carnival on "Laughing Latke Factory Day." An edible Menorah building contest and glow activities were some of the highlights of "Glowing Menorah-Mania Day." Dreidel games and a dreidel-shaped piñata made "Dizzy Dreidel Day" full of excitement. "Maccabbee Marathon Day" included relay races, a surprise auction and arts and crafts. Each day began with counselors teaching their bunks about the Jewish theme of the day, emphasizing how various aspects of Chanukah are relevant to our lives today.
"I love so much about Winter Camp," says Sabina Pashkin, 9, of Highland Mills. "The trips are awesome, and I love learning all about my religion." Sabina has attended Camp Gan Israel Winter Camp for four years, and plans to eventually be a part of the staff when she gets older. "We sing lots of songs and cheers, and it feels like we are one big family. Being here makes me really proud to be Jewish."
For more information on Chabad's summer and winter camps, as well as general programs, call 782-2770 or log onto ChabadOrange.com.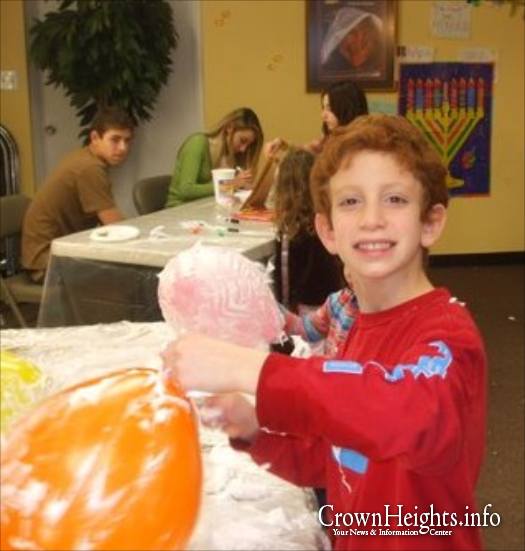 Amit Fuchs, 10, of Goshen enjoys carnival games at Chabad's Winter Camp Gan Israel

Brendon Pearlman, 12, of Chester, gets ready for outdoor go-carting at the Castle Fun Center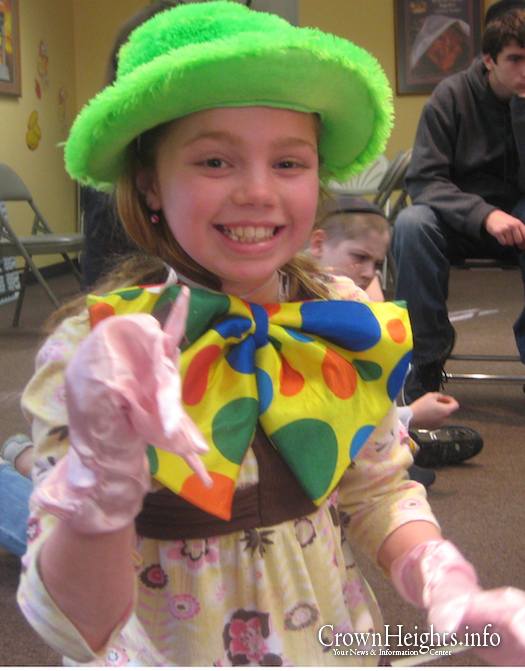 Sarah Celedonio, 10, of Highland Mills is having fun with drama at Camp Gan Israel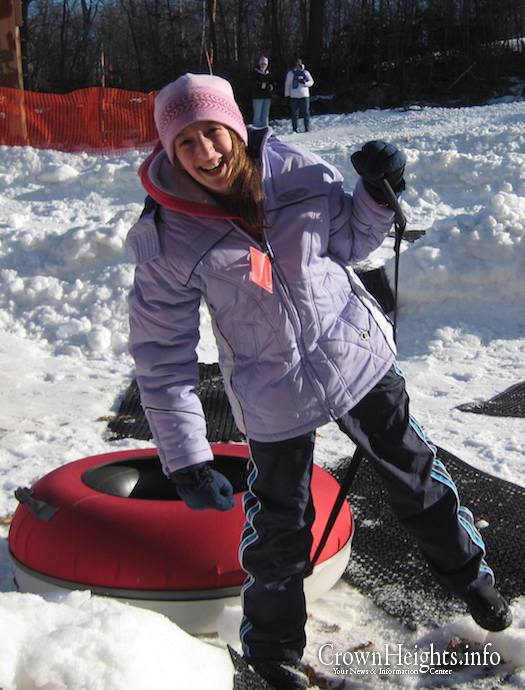 Sabina Pashkin, 9, of Highland Mills is excited to go snow tubing with Camp Gan Israel Tuxedo Ridge.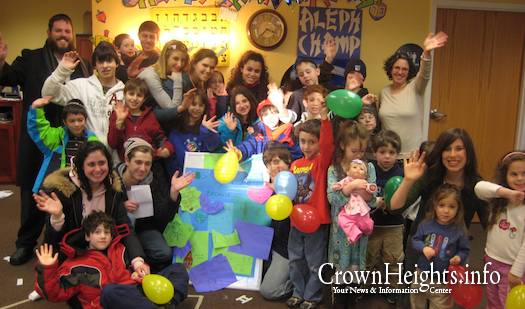 Campers of Chabad's Winter Camp Gan Israel wave good-bye on the last day of camp as they surround a poster they created stating all their favorite camp memories.