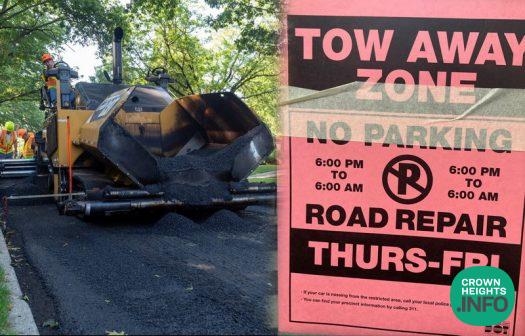 BREAKING: NYC DOT To Suspend Empire Blvd Paving For The Kinus Hashluchim
The Department of Transportation is suspending the paving of Empire Blvd to accommodate the Kinus.
Residents and guests will be allowed to park on Empire Blvd from approximately 4:00am Friday morning through the weekend.
The Kinus office would like to thank the office of Mayor Eric Adams, Joel Eisdorfer, senior advisor to the Mayor, and Commissioner Fred Kreizman for resolving this on short notice.
The few cars that were towed were placed within a block of their original location, in the event that you can't find your car, call the 71st precinct for its location # 718-735-0511 and press 0.