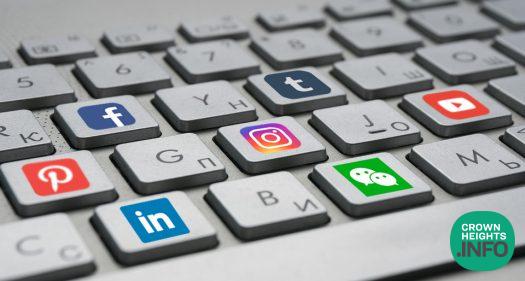 Follow CrownHeights.info On Social Media
For over ten years, CrownHeights.info has proudly provided Lubavitchers across the globe with the latest international Chabad-Lubavitch news as well as updates from Crown Heights. As technology evolved, so did Crownheights.info, expanding from just a website to a host of social media platforms.
Whatsapp – Looking for Breaking News and status updates? Join CrownHeights.info's Whatsapp Updates and Statuses by simply saving our number 718-285-8000 to your contacts and texting "Subscribe".
Telegram – Yup, we are on Telegram with all our Breaking News and Updates. Join our Telegram group for instant news directly to your phone. Just Click Here on your phone or search CrownHeights.info Breaking News
Instagram – Looking for Mazal Tovs and the daily news? CrownHeights.info's Instagram is the account to follow. Hashtag #CrownHeightsinfo – #CHInfoOfficial – #CHInfo to your Mazal Tovs and we will happily regram them.
Facebook – Followed by thousands of Lubavitchers worldwide, CrownHeights.info's facebook is where the conversation happens, with comments open for discussion on all articles.
Join the Chabad community in getting your news directly to your social media by subscribing, following, and liking CrownHeights.info on your preferred social media platform.