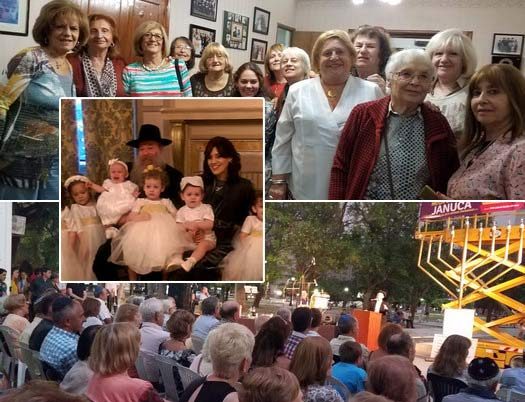 Friends Appeal for Support of Bahia Blanca
Sarah Freedman, a Shlucha in Bahia Blanca, Argentina, whose husband Rabbi Moshe Freedman passed away at the age of 57, continues to serve their remote community and friends are reaching out  for assistance on her behalf.
Dear Friend,
We are reaching out to ask you to help a dear friend of ours, Sarah Freedman.
She and her husband, Rabbi Moshe Freedman OBM were sent by the Lubavitcher Rebbe to re-energize the remote Jewish community of Bahia Blanca, Argentina, 500 miles south of Buenos Aires. Since 1986, the Freedmans have been a lifeline to the Jews there, successfully inspiring the community and extending financial and spiritual support to hundreds of working class families.
After the sad and tragic passing of her husband in July 2016 at age 57, Sarah is still committed to the mission they were entrusted with, to nurture and provide Jewish life, to the community which they have served so loyally for past 30 years.
Many people are now relying on Sarah for aid and support, a good word, and deep insights. But she cannot do it alone…
We are helping her reach out to build a network of generous supporters to raise $120,000 to support the family's personal needs and their Shlichus (mission.) Please consider a generous donation or a monthly gift that will give them the stability they need to carry on.
Your tax-deductible donation can be made securely at Chabadbahia.com. Checks can also be sent to:
Chabad Argentina Fund
4481 University Pkwy.
Cleveland, Ohio 44118
In the merit of this important mitzvah, may Hashem bless you with good health and abundant blessings.
Thank you in advance for your kindness.
Sincerely,
Friends of Sarah