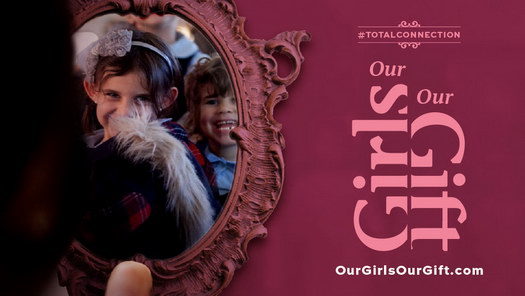 Bnos Menachem, a Crown Heights based girls school, has launched a "Our Girls, Our Gift" campaign aiming to raise $500,000 to help further their goal of educating children. For one day only all contributions will be mated dollar-for-dollar.
Today, join Bnos Menachem in the celebration of our greatest gift—the gift of our girls.
For the next 24 hours, all contributions to Bnos Menachem will be doubled to raise $500k to further the chinuch of our children.
The "Our Girls, Our Gift" campaign reflects the key, unifying vision, which has shaped the school's development since inception. A vision emphasizing cohesion and consistency, both in the classroom and in the home. In establishing this synergy, the school fosters a warm, chassidishe environment that reflects, and is reflected by, our students, faculty, and families.
Every child is given the individual care and attention needed to thrive. With a focus on spiritual, personal, and academic growth, Bnos Menachem equips the future women of Chabad with the strength of purpose, values, and integrity to guide them through life.
In giving our girls these gifts, they, in turn, become a source of inspiration for their family, school, and the community.
For your chance to give the gift of absolute Chinuch, visit OurGirlsOurGift.com.