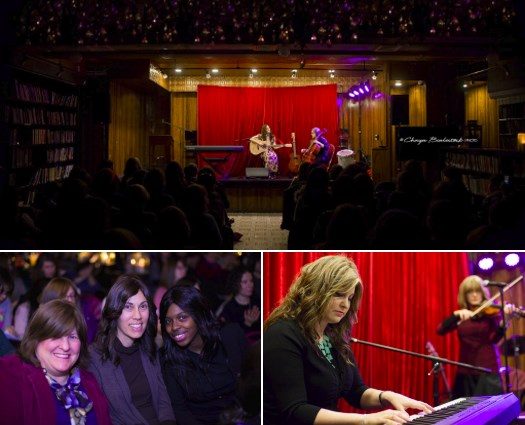 Photos: Tzivya Kravitz
The Levi Yitzchok Library in Crown Heights presents its fourth annual "Night of Lights" Chanukah Concert for women. The elegant and intimate setting of our neighborhood library sets the tone for a night of inspiration and joy, highlighting some of the brightest talents of our community.
Come be one of The Lucky 100 Women to experience a unique celebration of the 8th Night of Chanukah, this December 31st.
A dairy dessert bar, wine tasting and select cheeses will be served amidst the illuminated decor.
All-Star Lineup: Esther Freeman, newcomer Leora Salter, Sheina Mushka Einstein on the guitar and drums, Sarah Dukes, Shoshana Michel, Israeli sounds of Liat Rorick, newcomers The Ashira Band led by singer/guitarist Riv Fenton, featuring Sheina Dubrow backup vocals and Laura Melnicoff on Cello, and newcomer The IMPACT Band led by singer Chaviva Elharrar, featuring pianist Mirele Rosenberger, harpist Bayla Pruss, flutist Mushka Pruss and Cellist Laura Melincloff.
Early bird tickets are selling fast at $30! Ticket price after December 18th is $36. Women and girls are encouraged to book their seats now at www.lylconcert.eventbee.com, or purchase tickets by phone at 718 778-4598.
The Library's Chanukah hours are 1-5 pm Sunday-Thursday, and 12-2 pm on Friday. Friday the 30th the library will be closed. Regular winter hours are 1-7pm Sunday-Thursday, and 12-2pm on Friday (Thursdays are men only).
To keep up to date with the latest at the Levi Yitzchok Library, visit and 'like' the library's page at https://www.facebook.com/TheLeviYitzchokLibrary, or visit us at leviyitzchoklibrary.com.
Click here to purchase tickets now!
To find out how you can be a part of the library's projects, contact the Library at office@leviyitzchoklibrary.com, or call 718-778-4598.