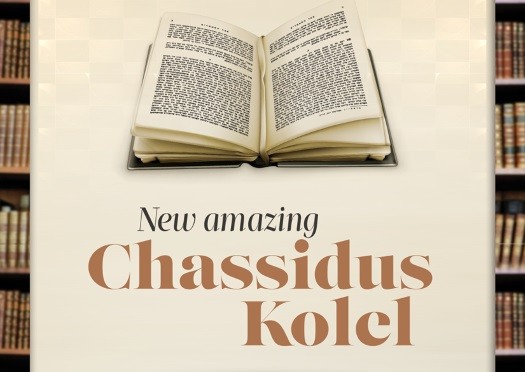 Besht Opens Weekly Kollel for All Ages
For many of us, spending quality time learning, let alone learning in a yeshiva or kolel, is an unattainable dream. We often crave the ability to incorporate more Torah learning and inspiration into our busy lives, but have resigned ourselves to the fact that this is something from the past.
We manage to find a few minutes here or there for Chitas, Rambam, or even a bit of learning, but spending valuable time studying is simply something that doesn't relate to our daily experience. We see it as a luxury for yeshiva bochurim, newly-weds or masmidim, who have the opportunity to sit hours poring over holy texts.
For the average person, once we leave the yeshiva world to enter the work world, daily pressures take up much of our precious time and energy, particularly those blessed with wives and children.
We all know that there is a bigger picture to life, a larger all encompassing purpose of why we are put here in this world, why we have families, jobs and chalenges. But because of our full schedules, understandably, we tend to lose track and focus. This can often bring us down, feeling that we lack the inspiration and vision to live our lives true to ourselves. Without a yeshiva/kolel structure it is very difficult to replenish our souls with the vital spiritual fuel we dearly need to help us through our day as proper Yidden and Chassidim intent on bringing Moshiach, the ultimate purpose.
For the first time ever, here in Crown Heights, a kolel opportunity has opened up to all!
A Chassidus kolel with a warm and inviting atmosphere for all members of our dear community will now be available.  Every Thursday evening from 8.15pm-9.30pm, there will first be learning with a chavrusa/study partner, after which an experienced Rosh Kolel will give a shiur on the material that was just studied. This will be followed by maariv.  All learning materials will be provided, as well as light refreshments. Each participant will be paid $25 a week, which will be paid monthly. The kolel will be located at The Besht Centre, 563 Empire Blvd.
This project has been arranged by The Besht Centre. For sponsorship opportunities please call Sruly at 917-442-6603.