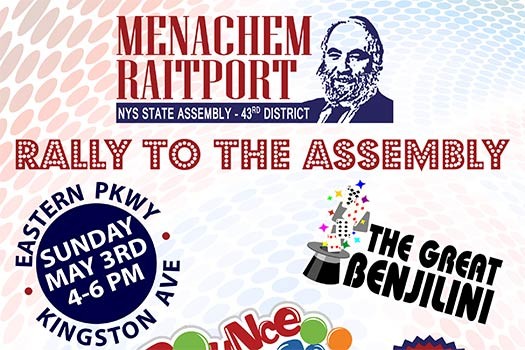 In his bid for the 43rd District Assembly Seat Menachem (Mendy) Raitport is hosting a Community Rally and Carnival Sunday on Kingston and Eastern Parkway in front of the Jewish Children's Museum.
Come out and meet the candidate Menachem (Mendy) Raitport.
Join for an afternoon of fun and entertainment while getting a chance to speak to Mendy.
There will be entertainment for the entire family! Enjoy the fabulous act by The Twins of France and be dazzled by The Great Benjilini Magic Show!