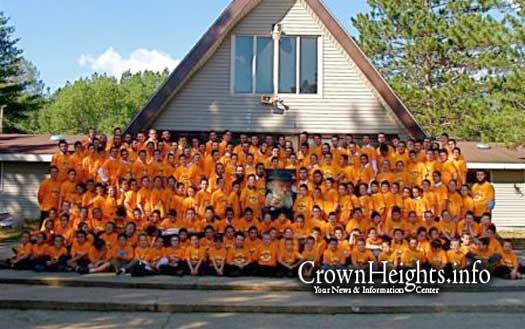 Following the success of the last 2 summers, Rabbi Shmuly Rothman, is offering a Head Staff Leadership Course for the worldwide network of Gan Yisroel day and overnight camps.
Are you a Head Counselor? Learning Director? Division Head? Assistant Director? Then this is for you!

We have been in touch with past participants of the course, this is what they have to say:
"Rabbi Rothman's conference call trainings have been one of the most helpful trainings I ever attended. The techniques and tips that Rabbi Rothman taught me made a huge difference for me as a counselor. I even apply the techniques to my classroom and (also when I babysit!). Thank you Rabbi Rothman for giving over such helpful advice in such a kind and emesdike way. Any training with Rabbi Rothman is something I would recommend."
-Inbal Levin (participant of leadership training conference calls summer of 2011)
"I was never taught how to speak and interact with my superiors when they aren't seeing things my way. This course gave me vital communication skills and when things happened at camp that we were taught to anticipate, I was prepared and better able to deal with it."
-Benzion Shemtov, HC, CGI Detroit 5770.
"The course helped me enjoy my job and not count down the days to the end of schedule making, freedom from counselor issues, and disciplining campers. I was confident in what I was doing. Handling situations became a method, and not an unachievable goal."
-Lieba Sapo, Head Counselor at CGI Milwaukee 5770,5771
Registration for the courses opens today. Each course maxes out at 20 participants, register today to secure your spot!
Click here for complete course outline, dates, and registration.