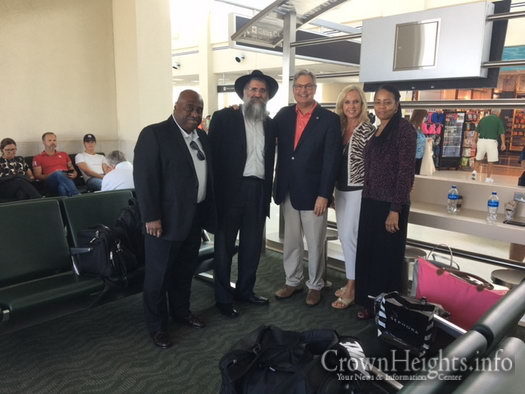 Rabbi Yitzchok Minkowicz, Shliach to Southwest Florida, is seen off by local dignitaries prior to his departure on a mission to Israel.
The dignitaries asked the Shliach to pray on their behalf, and especially for the peace and security of the Southwest Florida community, as well as the safety of the world.
From Left to Right: Chief Derick Diggs, Police Chief of Fort Myers; Rabbi Yitzchok Minkowicz, Director of Chabad Lubavitch of Southwest Florida; Mayor Randall Henderson, Mayor of Fort Myers; Sandra Pavelka, Professor at FGCU; Belinda Bruster, Assistant Professor at FGCU.