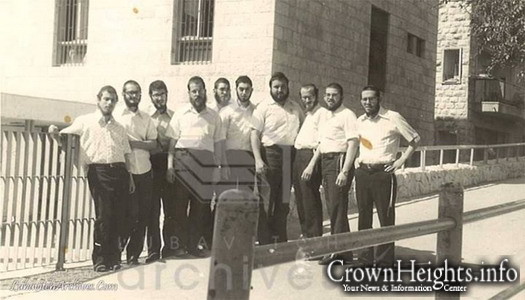 From Days Gone By: Toras Emes Talmidim Hashluchim
A group of ten Temimim sent on Shlichus by the Rebbe to the Yeshiva of Toras Emes in Yerushalyim pose for a photo outside the Yeshiva's building in 1975. Can you identify those in the photo?
Like Lubavitch Archives and enjoy daily historical pictures: www.facebook.com/LubavitchArchives.