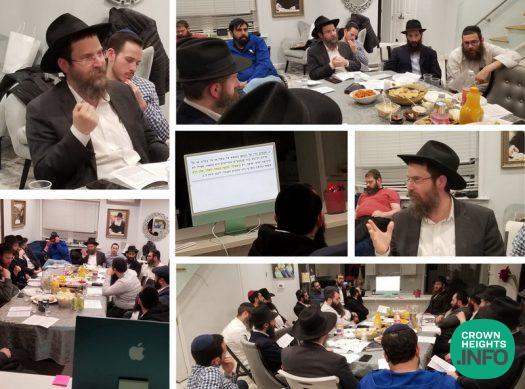 Hebrew Language Taharas Hamishpacha Review For Men Takes Place In Crown Heights
by CrownHeights.info
A Hebrew language shiur by Machon 'Taharas Habayis' as a review on Taharas Hamishpacha for men launched successfully this week.
The shiur, given by Rabbi Avrohom Rainitz, was given in a warm and clear style to an in house and virtual crowd.
The first shiur took place on Sunday, the 7th of Iyar, and will continue for three weeks.
A special thank you was extended from Machon 'Taharas Habayis' to the hosts Aharon & Shevi Biton for opening their home for these special Shiurim, and to Rabbi Itzi Schwartz for organizing the class.