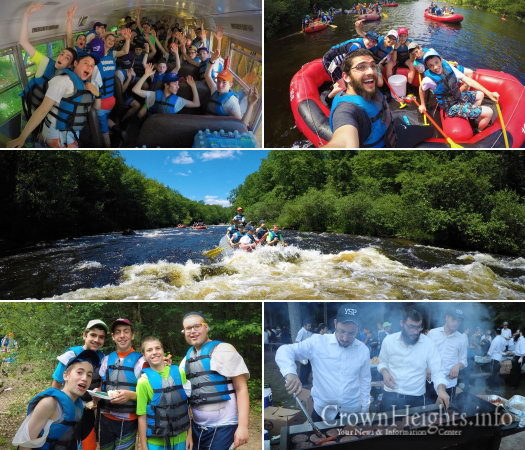 On Sunday, the talmidim of Yeshiva Summer Program in Morristown, NJ, enjoyed their third trip: white water rafting.
They traveled to the Poconos in Pennsylvania, where the Talmidim split into groups of six, and went down a nine-mile section of the Lehigh River.
Each raft received lunch boxes and powerades for the way.
After four hours of paddling, capsizing and swimming, they davened Mincha and a delicious barbecue dinner was served.
Upon returning to camp, the Talmidim davened Maariv and were treated to fresh danishes.
Photos by Avi Eskinazi for yspmorristown.com