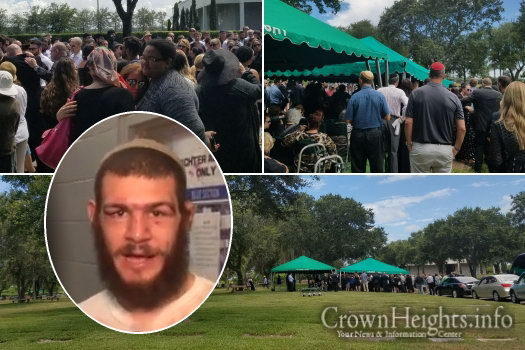 A large crowd gathered at the Eternal Light Memorial Gardens near Boca Raton, Florida, to accompany Aaron Rajman, 25, to his final resting place.
The young man, an accomplished MMA fighter and a beloved son, brother and member of his community, was killed on Monday evening by unidentified men inside his home. The motive for the killing is under investigation.
The somber funeral was addressed by Aaron's mother, Lauren, followed by Rabbi Zalman Bukiet, spiritual leader of Chabad of West Boca Raton, where Aaron was a regular attendee since his childhood.
A fund was set up by Rabbi Bukiet to help the family cover the costs of the funeral and burial, which can be contributed to here: www.chabadboca.com/aaronrajmanburialfund.