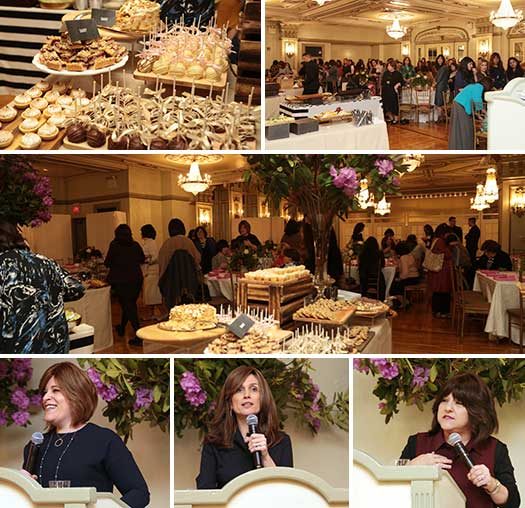 Bikur Cholim of Crown Heights held their annual breakfast, this year themed 'Celebrating our Community,' in the Oholei Torah ballroom on Sunday, May 21.
The event took place on Sunday morning in the Oholei Torah ballroom, which was packed from wall to wall by attendees, and featured a lavish breakfast buffet, complete with dairy desserts and other treats, along with two inspirational speeches.
One of the events featured speakers was Mrs. Toby Brikman, whose husband Mendel Brikman, OBM, recently passed away following a lengthy battle with an illness. She told the crowd of the challenges her family faced, and how the volunteers of Bikur Cholim helped by bringing meals or buying gifts for her children to raise their spirits.
The crowd also heard from Shlucha Chanie Perelmuter, who spoke about happiness and way to achieve it even during difficult times.
At the conclusion of the event a drawing for various prizes was held.
Photos by Esther Malka Levertov / Nachas Photography