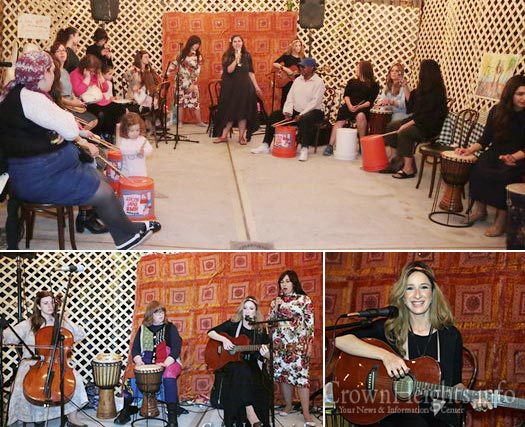 On Wednesday evening, a Simchas Beis Hashoeva celebration for women took place in Crown Heights, featuring musicians Esther Freeman, Laura Melnicoff, Miriam Sherr and others.
The event was held at Chevra Ahavas Yisroel on Albany Ave., and also featured a drum circle, kumzitz with niggunim, live interactive art, and more.
Billed as a non-denominational unity event, women and girls from across the community joined together in joyous song and dance for Simchas Beis Hashoeva, united by their desire to celebrate the utmost joy of this powerful time.
Photos by Esther Malka Levertov – Nachas Photography