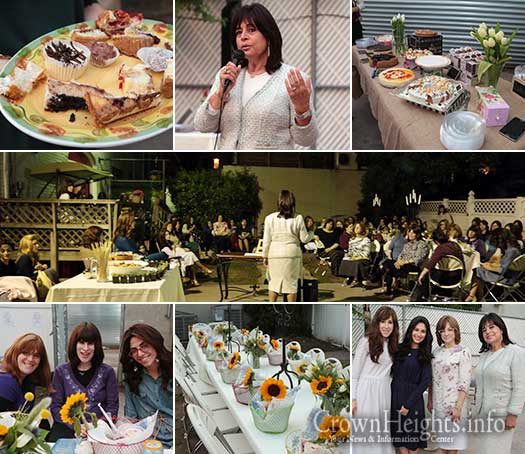 Photos by Esther Malka Levertov - Nachas Photography
Over 100 women attended a pre-Shavuos garden party for an evening filled with great food and inspiration. The event featured a talk from Mrs. Sarah Karmely, titled "make your marriage a picnic."
This event was the Beis Medrash Women's Circle's fourth annual garden party, and was held in the backyard of Mrs. Rishe Deitsch on Crown Street.
Attendees enjoyed a dairy buffet and sampled from a number of creative cheesecakes.
The highlight of the event was a talk from popular speaker and writer Mrs. Sarah Karmely, whose talk was titled 'make your marriage a picnic.' Drawing on her knowledge from her background in family purity, relationships, and marriage, Mrs. Karmely has lectured around the world, to diverse audiences, for the last two decades.
Attendees also competed for the title of 'best cheesecake,' all of which were featured and enjoyed during the event. At the conclusion of the evening, the cakes were tasted and judged.
The event was sponsored in part by Mr. Greens and Mimulo.
Photos by Esther Malka Levertov – Nachas Photography