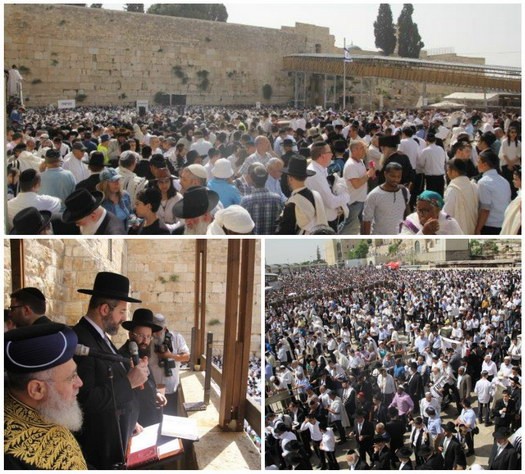 Tens of thousands of Jews visited the Western Wall Monday morning for the traditional Bircahs Kohanim ceremony on Chol HaMoed Pesach.
The ceremony then included welcoming words from Chief Rabbis Yitzhak Yosef and David Lau.
Due to the influx, the Israel Police has boosted security throughout the Old City of Jerusalem, with heavy police presence along every entrance and exit to the Western Wall and to the Jewish Quarter.