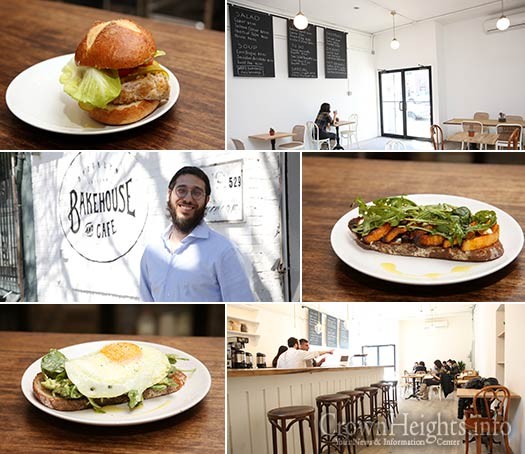 A young Crown Heights entrepreneur recently celebrated the re-opening of his artisanal bakery, which has been renovated and reimagined as an haute café.
Levi Krinsky, founder of the Brooklyn Artisan Bakehouse, gave CrownHeights.info a tour of his newly-renovated establishment, which was aptly renamed the Brooklyn Artisan Bakehouse and café.
The spacious establishment now offers a variety of hearty dishes, in addition to – and often combined with – the delicious baked goods that have made the bakehouse a beloved community institution since its doors originally opened last year.
The Brooklyn Artisan Bakehouse and Café is located at 529 East New York Avenue, and is open from 8:30am to 4:30pm. It is under the Hashgacha of OK Kosher.