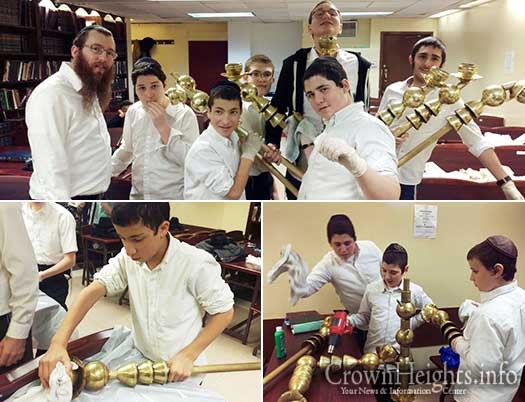 Darchai Menachem students in Rabbi Chazzan's class polished and assembled the large brass Menorah that is lit every night of Chanukah in 770. Built in 1982, the Menorah was lit in front of the Rebbe following Mincha each night of Chanukah.
In 2009 CrownHeights.info interviewed Reb Herschel Pekkar, the builder of the Menorah. He told the story of the labor of love which he completed in just 10 days.
A special thank you to Yitzy Vail for arranging this opportunity for the students.