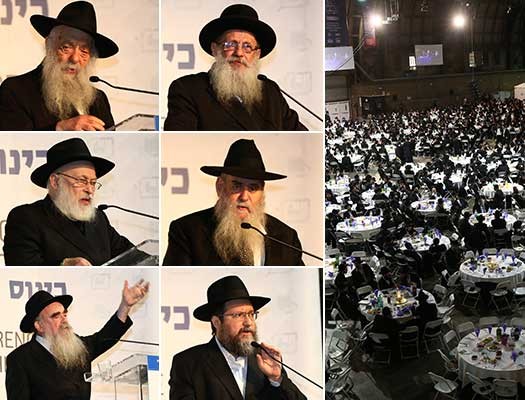 Photos: Kinus Melava Malka and General Session
On Motzai Shabbos Shluchim gathered in the Union-Bedford armory for a Melava Malka meal and general session.
The evening opened with a Dvar Malchus given over by Reb Yoel Kahan and by Rabbi Naftali Roth.
Chairing the general session was Rabbi Efraim Mintz and featured addresses by Rabbi Yehuda Krinsky, Rabbi Moshe Kotlarsky and by Rabbi Avrohom Shemtov.