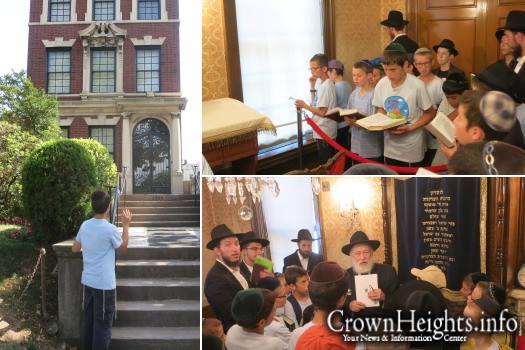 In honor of the special day of Chof Av, the Rebbe's Father's Yahrtzeit, Camp Machane Heights davened Mincha in the Rebbe's House, and then heard a nice story about Reb Levik from Rabbi Yehuda Krinsky, a secretary of the Rebbe.
After the story, the students were led through the back door of the Rebbe's house by Rabbi Friedman.
"A special thank you to Rabbis Krinsky and Friedman; this experience really made the day special and meaningful for the boys," the camp director said.
Machane Heights is a biking camp in Crown Heights for boys ages 11-14. Run by Rabbi P. Blasberg of Lubavitcher Yeshiva, it has a full-day packed schedule including Davening, learning, Sports, Biking, Late nights, Trips and much more.