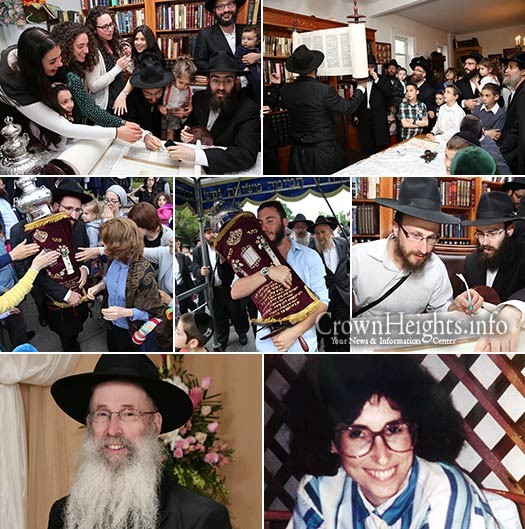 Hundreds gathered this afternoon to participate in the completion of a brand new Sefer Torah in memory of the Rabbi Shlomo and Miriam Lakein OBM. The new Torah, organized by their children, was completed in their home on Montgomery Street and with lively music it was brought to Darchai Menachem where it will be used.
Rabbi Yosef Lakein published the Jewish Art Calendar for three decades, revolutionizing the Jewish printing industry. Passionate about education, he founded Yeshiva Darchai Menachem, a school founded on the principle of "chanoch l'naar al pi darko." Together with his wife, he welcomed hundreds of people to their home and was always involved in community needs.
Rabbi Lakein passed away last Shvat at the age of 67.
Approaching her 22nd yahrtzeit, Miriam Lakein is remembered for her warmth, generous spirit, and her deep connection to the Rebbe. She was passionate about her adopted community, Crown Heights, the Rebbe's inyanim, and her 10 children.