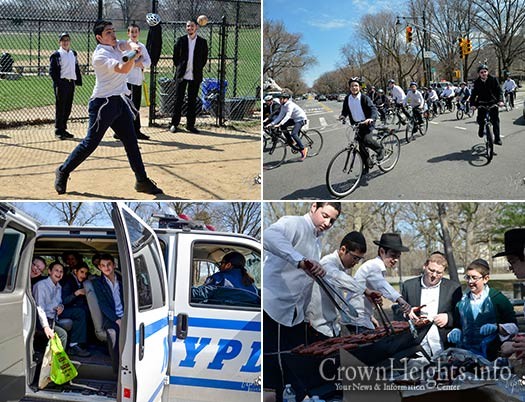 Oholei Torah students participating in the 'OTEG' program enjoyed a spring biking trip to Brooklyn's Prospect Park as a reward for completing Pesach 'missions'.
The annual biking trip, which is part of the OTEG program of the Mechina Division of Oholei Torah, was a reward for all those students that completed their Pesach missions including learning Chitas, helping at home, Davening with a Minyan, and going on Tahalucha.
The bike ride began from 770 to prospect park with a full police escort. The students enjoyed a day as they played baseball, biked around the park and ended the trip with a barbeque.
A special thank you to the NYPD 71st Precinct for the escort and for registering our bikes, they even gave a ride to those that did not have a bike! Special thanks to Rabbi Yossi Bryski, the director of OTEG and the many Bochurim that helped out.